Averal Provence, a French soaps brand, started with a clean look to highlight their soaps.  But soon, we developed a strategy focused on the experience and values, not on the products—the result: a relatable and more authentic feeling.
- - -
Clasica Victoria, a French-Italian bakery in Key Biscayne (Miami), needed to create awareness around the brand. Their social media didn't have relevant content, just random images without a strategy
.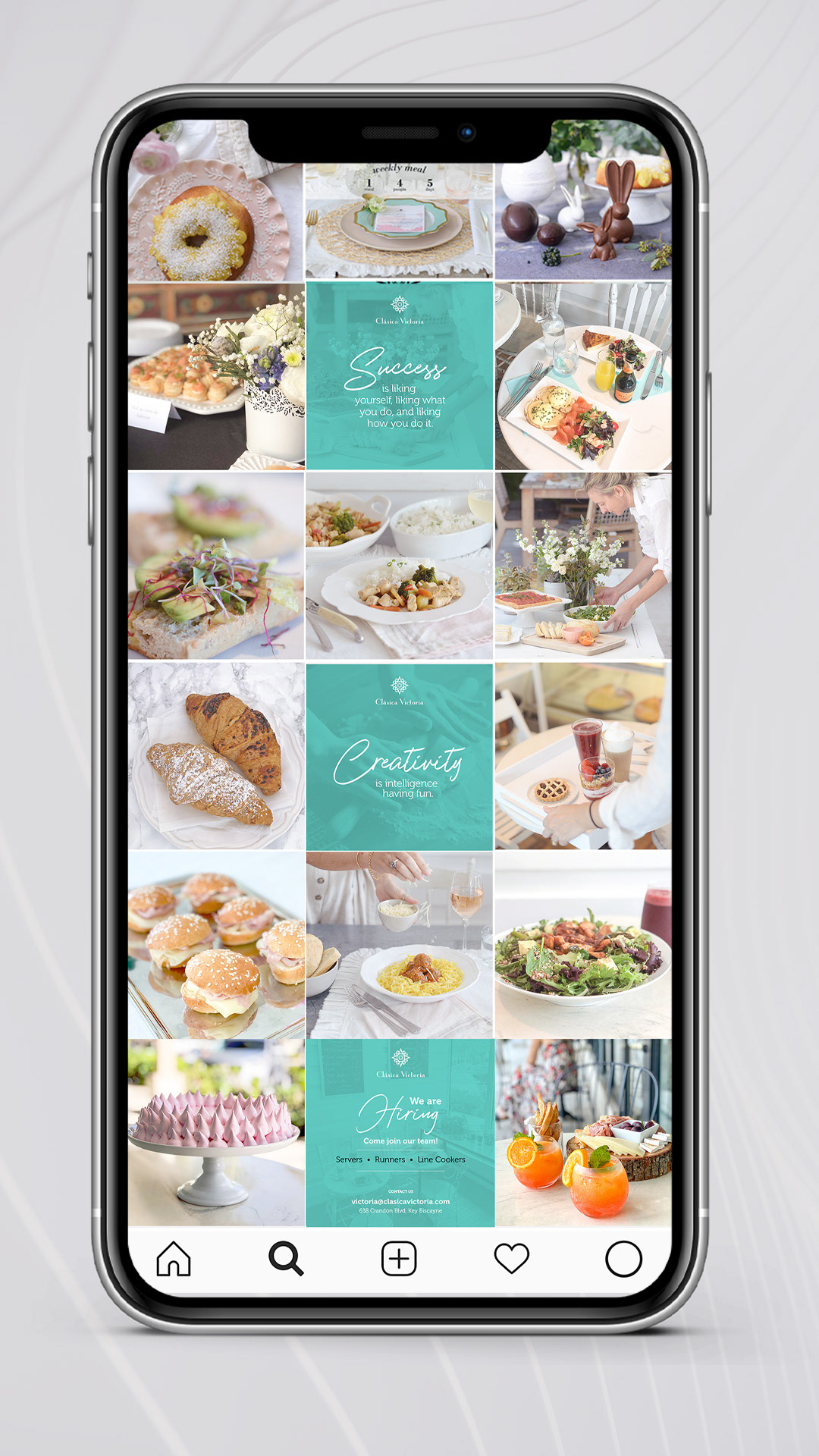 - - -
Háblame Bebé needed to reach Latin parents to teach them about learning tools. At first, they had posted valuable but heavy content (images with long paragraphs explaining the benefits of learning languages). Still, now we engage people with simple pictures and more simple messages. Is there anything more didactic than bright colors, smiles, and funny babies?
- - -
This client didn't need to have followers and likes (do we need that?), but brand awareness and a professional look as a multimedia company. For KRH Media, I created content around the brand guidelines, using iconography (to represent services), their portfolio (to showcase what they do), and moments (to feel closer to the brand, to meet the human factor). 
- - -
Optimum is a leading agriculture and investment company that didn't have a digital presence at all, so we developed a plan to create awareness and highlight its values by following its institutional guidelines.